Our National Trade Partners
The Andersons

Content coming soon!
BC LANDSCAPES
EMS
EMS stands for Environmental Management System and is the web application that offers golf courses an efficient, innovative and sustainable management system. What started as a tool for the former Committed to Green has become a modular web application that encompasses the many aspects of golf course management in the areas of Policy, Work Environment, Finance and Communications.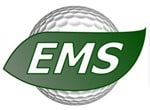 FEGGA
Info coming soon!
Fleuron

Content coming soon!
Hunter
Hunter Industries is a family-owned global company that provides high quality, efficient solutions for the irrigation, outdoor lighting, and custom molding industries. Our diverse array of products can be seen everywhere from residential landscapes, to stadiums, national landmarks, theme parks, city parks, commercial complexes, hotels, and municipal buildings around the world. Whether you're from New York, Shanghai, Sydney, Paris, Moscow, or Cairo, the odds are you've probably encountered a Hunter product somewhere along the way.
Hunter Industries is a global manufacturer of products for the irrigation, outdoor lighting, dispensing technology, and custom manufacturing sectors. The family-owned company offers a full spectrum of water- and energy-efficient solutions for residential, commercial, municipal, and agricultural applications. Designed with the demands of irrigation professionals in mind, the current Hunter irrigation product line includes pop-up gear-driven rotors, high-efficiency rotary nozzles, spray sprinklers, valves, controllers, central controllers, professional landscape drip, and weather sensors.
Husqvarna
Since starting out in 1689, Husqvarna Group has manufactured a wide range of quality products ranging from sewing machines, hunting weapons, wood and gas stoves, bicycles, motorcycles, gas stoves, microwave ovens and much more. Over 325 years of precision Swedish engineering, a strong entrepreneurial spirit and a passion for quality has successfully taken the company from weapons manufacturer to world leader in outdoor power products.
"Husqvarna products have a reputation for being robust, reliable and smart. We take pride in the fact that we work closely with professional users when developing our products to ensure that they make tough jobs easier, safer and more productive," says Pieter Smuts, country manager of Husqvarna South Africa.
Extensive product range
Today, Husqvarna products are hard at work in parks, forests, construction sites, farms, small holdings, estates, golf courses and homes around the world – giving professional craftsmen as well as hobby users the confidence to perform at the highest level.
Spanning a broad range of green space tasks, Husqvarna's professional product line-up includes:
Hedge trimmers

Trimmers, brushcutters and clearing saws

Chainsaws

Pole pruners

Blowers

Push mowers, ride-on mowers, robotic

 

mowers

Specialty turf such as aerators, dethatchers and spreaders

Personal protective equipment
The convenience of quiet, cordless operations
One of the newest chapters in our history of innovations – the Husqvarna Battery Series – means that professional performance doesn't rely on petrol anymore!  Commercial users are enjoying our range of highly efficient battery tools which enable you to work in noise-sensitive areas for longer, with no petrol, no fumes and minimal product maintenance.
Service and support
Husqvarna's national network of authorised servicing dealers are equipped to offer you advice on the best machinery for your fleet and provide service maintenance by trained technicians to ensure that your business tools are kept in tip top condition.
Find out why companies switch to Husqvarna by visiting www.husqvarna.co.za.  To book a demonstration, contact info@husqvarna.co.za.

Jacobsen

Info coming soon
Sagic

Info coming soon
SA Organic Farming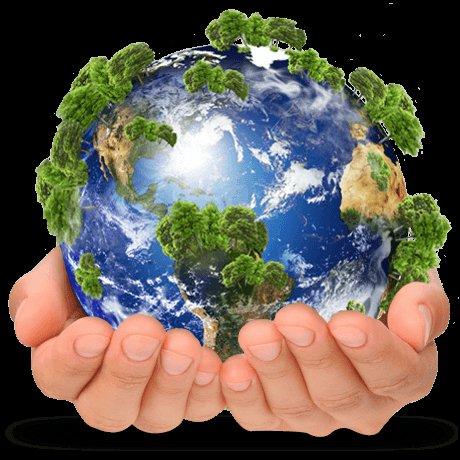 SA Organic Farming is one of the largest composting facilities in South Africa, with our headquarters situated in Delmas, Mpumalanga. Delmas is just 80Km From Johannesburg Central and 70Km From Emalahleni better known as Witbank.
We use traditional composting methods to ensure that we work towards a greener future. SA Organic farming has a wide range of products for different purposes. Our Products are mainly used by Landscapers, Farmers, Mine Rehabilitators and Golf Courses. Products that we manufacture includes Organic Compost, Lawn Dressing, Potting soil, Landscaping Mix, Citrus Mix and Pecan Mix. These Organics are sifted per order so that it is easy to use and spread when received by the client.
As from 2014 we have been composting 500 000m3 of Compost that is now ready to be moved and more than 30 000m3 are being made annually. This already has a huge environmental impact on waste to landfill.
"The real activist is not the one who complains the river is dry; it's the one who gets the water flowing again"
Traditional chemical fertilizers can become a huge expense for anyone planting, growing or treating gardens or turf. These inorganic fertilizers destroy soil structure that leads to soil infertility and can ultimately and directly affect human health trough underground water that is consumed. Therefore, SA Organic Farming only use organics that contains no chemical additives SA Organic farming plans the most cost-effective way to get the organics delivered to their clients.
SA Organic Farming supplies super bulk loads with trucks that can load up to 50m3 at a time. The bigger the loads the better the price. We have an enormous fleet traveling through South Africa on a daily basis. If there is any need for weed free compost please don't hesitate to contact us for a quotation on 013 665 3932

TASA
TASA - Flyer 2018

How it works

Trimax

Info coming soon!
TURFMANZI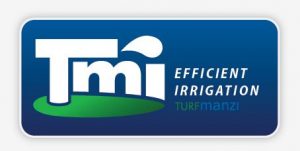 TMI Irrigation Solutions is a national irrigation import, design, supply & installation company and has been delivering professional turnkey services to the Southern African market, ranging from golf estates and sports facilities to commercial projects and residential developments since 1999.
Our team of certified irrigation specialists, deliver true one-stop irrigation and pump systems from our office in Cape Town and Johannesburg and we install systems to the highest standards that have won us more than 10 national and regional Landscape Irrigation Association awards since 2008. Augmented by a commitment to fair and competitive pricing, and a focus on client service and building lasting relationships. Turfmanzi Irrigation has built a reputation as preferred service provider to various leading companies in their respective markets.
Turfmanzi Irrigation is a registered and qualified member of the Landscape Irrigation Association of South Africa (LIASA) and South African Irrigation Institute (SABI)
TMI was recently appointed as the Agent for Otterbine in Sub-Sahara Africa, adding value to the Golf Course industry along with the Hunter Golf Agency.

Any interested parties can contact the following:
Gauteng – Terry Paterson (terry@turfmanziirrigation.co.za) or
Western Cape – Tyrone Cawood – tyrone@turfmanziirrigation.co.za) or
Rest of RSA and Exports  – Michelle Freysen( michelle@turfmanziirigation.co.za)
View Otterbine catalogue here.